Painting and Poultry
These ladies have been making an appearance in my yard and I love it. Their bock-bocks and gentle coos greet me as I wake with coffee in hand and seed in the other. Today they were around my ankles as I pulled weeds. They roost in the afternoon on logs right across the driveway.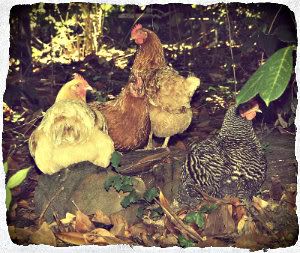 This one runs in my direction whenever she sees me. They are so cute!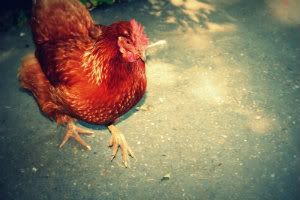 I've been a little at a loss for what to paint. Coastal things from my trip? Plants surrounding me? Words of wisdom? CHICKENS? All in all, it's not for lack of inspiration, but for too much perspiration. It's been a scorching few weeks, and my painting has had to take a bit of a hiatus.
I'm back in the studio today. The wind is a welcome visitor just like these darling birds.